Own your own bar business
EARN OVER £100K WITH A LIFESTYLE BUSINESS
The best ideas are often the simplest and the most profitable
From an initial view, Purple Fizz and the mobile bar business may seem easy to replicate. There may be similar business models, but there is nothing out there nearly as refined as Purple Fizz. Which is why we are seeing repeat business over and over again. Our model quickly builds a strong customer base because of our unique processes and systems.
What separates Purple Fizz from wider events businesses is our execution.
Where Purple Fizz as the market leader excels, is in its execution of the business. Starting from day 1 in training of new staff and franchisees. We drive the perfection of detail and being the best at customer service. Our own bespoke marketing and CRM system, utilising the latest technologies works hard to support customers in choosing a Purple Fizz experience and allows you to provide more, quicker and better.
Included in the franchise package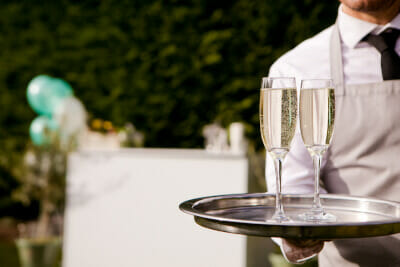 Detailed initial training and ongoing procedure updates
Limited competition in a growing market
Ongoing support including social media management
Hands-on support and growth management
Bespoke CRM, Marketing, Social and Business Management System
From £12,000 capital plus the ability to raise the balance (total investment of £22,000 to £28,000).
Contact Purple Fizz
Give us a call on 0800 246 1185 or email to ask us any questions about our Purple Fizz franchise opportunities.